It's all too easy to spend more time reading about writing fiction than actually doing it. That's why I've curated a short list of the most potent books about writing, so you can level up and take the techniques back to your manuscript.
I prescribe from a much longer list for my own clients, putting a fine point on resources that will resonate with individual work styles, genre focus, and writing needs. By contrast, this list is brief by intent—a lean, mean list designed to get you back to writing.
Support Independent Bookstores
My Must-Haves for Authors at Bookshop
For every author
The Magic of Fiction by Beth Hill This book manages to be as magical as its title—the one fiction craft book to rule them all. From story structure to fiction-specific punctuation, all that you need is right here; no need to slog through an entire shelf full of writing craft books or attempt to memorize the entire Chicago Manual of Style. If even the curated reading list below is too long for your taste, this is the title you want on your shelf.
Story development
Writing Your Story's Theme: The Writer's Guide to Plotting Stories That Matter by K.M. Weiland Although this book purports to be a guide to theme, I would describe it as a book about how to weave plot and character arc to create story. If you want your novel to be a story—deeper than a string of cool plot points, wider than a pastiche of emotions and ideas—this book explains how.
The Making of a Story: A Norton Guide to Creative Writing by Alice LaPlante This academic approach to creative writing and fiction begins with the oft-neglected idea phase of writing. Move from process (finding inspiration, getting ideas onto the page) through craft (narrative techniques such as characterization), supported by many worthy examples from published fiction.
The Emotional Wound Thesaurus: A Writer's Guide to Psychological Trauma by Becca Puglisi and Angela Ackerman You may recognize this as one of the brilliant writers' thesaurus series from the team behind writing resource One Stop for Writers. This one is especially noteworthy thanks to its clear, concise introduction to a protagonist's emotional wound (often called their misbelief or inner demon).
Creating Character Arcs: The Masterful Author's Guide to Uniting Story Structure, Plot, and Character Development by K.M. Weiland This is the book I recommend to authors struggling to develop character arcs that drive the story rather than feeling tacked on after the fact. Implement the ideas in your own story using the Creating Character Arcs Workbook.
Plotting and story structure
Structuring Your Novel: Essential Keys for Writing an Outstanding Story by K.M. Weiland This book is a great introduction to classic story structure—all the essentials. If you've run a Plot Accelerator with me, the first half will be a brilliant review, and the second half will show you how to put all of that on the page via effective scenes. The companion Structuring Your Novel Workbook is helpful before, during, or after writing—your call.
Plotting Your Novel: Ideas and Structure by Janice Hardy You could use this book as a revision tool after a first draft, but it will be most potent before you write. Divided into "workshops," this guide helps you plan, develop, and write your story from the earliest stages.
Outlining Your Novel: Map Your Way to Success by K.M. Weiland Implement the structure you developed using Structuring Your Novel (above) with this guide to outlining, supported by the Outlining Your Novel Workbook.
Writing & narrative technique
Self-Editing for Fiction Writers by Renni Browne and Dave King This unassuming book shows you specific ways to strengthen your narrative technique, including handling show and tell, dialogue mechanics, interior monologue, beats, and point of view.
The Best Punctuation Book, Period by June Casagrande The "right" punctuation depends on context: Who are you writing for? This brilliant little book shows you not only the right fit for fiction but also what you might choose for your writing at work and what you may read in newspapers and magazines.
Understanding Show, Don't Tell (And Really Getting It) by Janice Hardy Stop mindlessly chanting "show, don't tell"; novels need both scene and exposition. This books explains when to use both—and when you do need to show, this concise little book shows you the techniques.
Revision
Revising Your Novel: First Draft to Finished Draft by Janice Hardy Revising your book means more than fiddling with commas and spelling. If you're looking for a guidebook to lead you through the revision process, this book is the answer. You'll learn to spot weaknesses at the story level and your narrative technique (and yes, more effective ways of fiddling with commas and spelling).
Reference
Merriam-Webster's Collegiate Dictionary, 11th Edition Sure, you could use the free version online, but every writer needs a copy of the real thing. This is the resource recommended for fiction by the Chicago Manual of Style.
The writing life
Atomic Habits by James Clear You don't need writing goals; you need a writing process. The doorways into effective processes are habits that carry you effortlessly into the flow. This book demystifies the process of building habits that stick—including habits specific to the creative arts. I have multiple clients who tell me this book revolutionized their writing process.
Writer's Market 100th Edition: The Most Trusted Guide to Getting Published The ultimate guide to publishing markets, including listings for book publishers, magazines, contests, and awards.
The Business of Being a Writer by Jane Friedman Here's the practical information you need on what to expect and how to manage your writing career, whether you hope to be traditionally published or self-published.
Booklife: Strategies and Survival Tips for the 21st-Century Writer by Jeff VanderMeer This book does a good job of introducing aspiring authors to the promotion they'll be expected to manage as authors—a healthy dose of realism for anyone still thinking "Oh, the publisher will take care of all of that."
The Creative Habit: Learn It and Use It for Life by Twyla Tharp Know how anyone discussing books about writing and the writing life raves about Stephen King's On Writing? I'm a Constant Reader too, but if you're looking on concrete help becoming a productive creative professional, this is the book you want—and it's written by a choreographer, not a novelist.
Read more: 10 kinds of books authors should be reading right now
---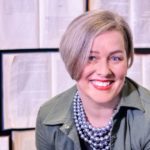 Want more advice like this? Sign up and get Baker's Dozen, 13 things for your writing, fresh out of the editorial oven every month. 
If you're looking for an editor to accelerate your journey from new writer to emerging author, that editor could be me. Let's work together.
---
books for authors, best books for writers, inspiration for writers, market research, aspiring author, story concept, plotting, outlining, story development, story, story structure, revision, writing, writing fiction, writing technique, narrative technique, reference, writing life, writer's life, publishing, publishing business