My editing schedule typically fills several months in advance—just enough time to nudge your newborn novel through another revision draft or two. Please get in touch early.
Are you looking for …?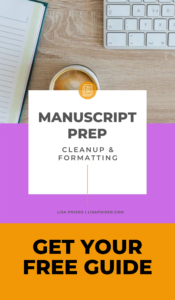 For help with writing or fiction writing technique, visit my Writing Resources page.
For consultants and contractors for self-publishing and hybrid publishing, visit my Publishing Resources page.
Find me on social media:
Facebook  |  Twitter  |  Instagram
Get in touch with me
I do NOT accept unsolicited guest posts or link placement.
You can also reach me at lisa@lisapoisso.com.