Are you looking for …?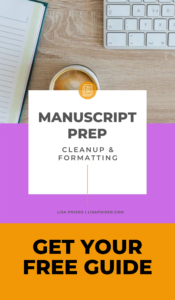 … help writing your novel? Visit Writing Resources.
… information on how to get your book published? See Publishing Resources.
… advice on how to hire the right book editor or coach? See the Writer's Guide to Finding & Hiring an Editor.
… my newsletter? Get Baker's Dozen, 13 tasty tidbits for writers.
… my social media presence? Find me on:  Facebook  |  Twitter  |  Instagram
Get in touch with me
Please get in touch early. My editing schedule typically fills several months in advance—just enough time to nudge your newborn novel through another revision draft or two.
I do not accept unsolicited guest posts, link exchanges, or link placement.
You can also reach me at lisa@lisapoisso.com.