Clarity On Getting Published
Need to get up to speed quickly? Here's what you need to know about publishing a book.
Traditional publishing
Hybrid publishing
Self-publishing
Self-Publishing: Publishing services
Self-Publishing: Cover design
Self-Publishing: Blurbs & retail page copy
Marketing & promotion basics for every author
Looking for Help With Your Writing?
---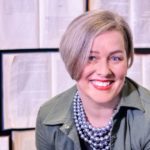 Understanding how stories work changes everything. I'll show you how to back up your creative instincts so your ideas hit home. It's time to accelerate your journey from aspiring writer to emerging author.
Ready to get serious about your book? Apply to work with me.
---