Editing for Debut & Emerging Authors
I find that most people know what a story is until they sit down to write one.—Flannery O'Connor
If you're a new or emerging author of fiction, you're in the right place. As a book editor and story coach, I specialize in working with early- and mid-career writers.
My front-loaded approach begins with story coaching to help you transfer your ideas from your head to the page using both classic and contemporary storytelling and narrative techniques. Once your manuscript is on its feet, tune and polish your book with services such as developmental editing (story editing), a manuscript critique, and line editing.
If your query to literary agents is struggling to achieve liftoff, I can help identify what parts of your submissions package could be holding you back and tune your query to get your manuscript in the door.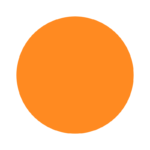 Developmental Editing & Manuscript Critiques
I will always remember, Lisa told me I had a 'manuscript-length discussion of theme' . . . all the icing and decoration but no cake! I needed to crack some more eggs. She has a great sense of humour, too!—J.C. Thomas
Developmental editing is big-picture editing that addresses your story and characters. It's often called "story editing" because it primarily address the story (its contents) and the storytelling (the way you've chosen to tell it).
Developmental editing expands and strengthens your storytelling and narrative technique. It covers effective use of point of view, dialogue tags and action beats, characterization, dramatic tension, exposition and description, theme, balancing scene with exposition and dialogue, transitions, hooks, scene structure, and more. A thorough developmental edit often involves extensive revision or writing a new draft.
DEVELOPMENTAL EDITING IS FOR YOU IF:
You've received and implemented initial feedback from at least several early readers.
You've worked through multiple story drafts using a methodical revision plan. This is not your first draft, or your first draft plus some scene or dialogue tweaks and a spellcheck.
You're confident your story hangs together and there are no remaining plot holes. If you're not sure, you need more outside readers and objective (not friends and family) feedback. If you know problems exist but you don't know how to address them, you may need a consultation or coaching rather than developmental editing. Scroll down for more details about coaching.
Now that you have a solid manuscript in place, you're looking for editorial help honing your story and plot, character arcs, and storytelling techniques.
You want editorial feedback directly on the pages of your entire manuscript, as well as a separate editorial report. If you're seeking only the high-level feedback of an editorial report, consider a manuscript critique, which offers your choice of a 90-minute video or phone consultation or a comprehensive editorial report (typically over twenty pages).
If your manuscript isn't quite ready for editing yet, I can help you get there. Scroll down for more details on story coaching and partial edits.
I work only with writers I believe I can help reach specific writing, editing, and publishing goals. A complimentary assessment helps us both determine what you and your book need. Interested in exploring the possibilities? Let's talk about working together on your book.

Substantive Editing
Also commonly referred to as line editing, substantive editing zooms in on your writing in an process some writers have described as "a developmental edit for the writing."
This is not a final polishing edit like a copyedit. A substantive edit challenges you with observations, questions, and suggestions designed to strengthen your authorial voice, hone your technique, and expand the flow and quality of the writing. It also addresses lingering story and character issues from previous story-level work.
SUBSTANTIVE EDITING IS FOR YOU IF:
Your plot and story need little further attention, you've completed beta reading feedback, and you do not plan to make further story-level changes.
I take on substantive editing only for writers who are ready to stretch the literary quality of their work with more vibrant, compelling writing. A complimentary assessment helps us both determine what you and your book need. Interested in exploring the possibilities? Let's talk about working together on your book.

Partial Edits
Emerging writers tend to struggle with the same issues over and over. Partial edits and critiques are an affordable way to turn a burst of editing into actionable advice for your entire manuscript. For example, a first-act edit provides global feedback on your use of point of view, narrative tense, dialogue content and mechanics, character arcs, character motivation and conflict, characterization, dramatic tension, pacing, writing style …
I learned so much during the process, and I am certain I'm a much better writer from having worked with her.—Karen Cimms
A PARTIAL EDIT IS FOR YOU IF:
You're polishing your first pages for querying and submission to a literary agent.
You want to see feedback about your writing directly on the manuscript.
You're a seasoned writer new to writing fiction and need help solidifying fiction-specific techniques.
You're a new author who's never worked with an editor before.
You're still revising your novel and want to identify key issues to address in the next draft.
You'd like better editing rates and results based on knocking out major issues on your own first.
I work only with writers I believe I can help reach specific writing, editing, and publishing goals. A complimentary assessment helps us both determine if a partial edit could be right for you and your book. Interested in exploring the possibilities? Let's talk about working together on your book.

FAQs: Frequently Asked Questions About Editing
One-on-One Consultations
If you've ever wanted help figuring out how all the pieces of your story fit together, you'll probably find a consultation is just the thing you need to keep you moving forward. Spend time with me on a video or phone call to pinpoint issues, brainstorm through knotty issues, or plot your next moves.
Before our call, you'll send me up up to three questions, along with background material to help me grasp the issue: an excerpt from your manuscript, a query letter and submission packet, your synopsis, an outline—whatever will give me a sense of what you're struggling with. All feedback is delivered during our consultation; written edits or comments are not included.
One-on-one consultations are CURRENTLY CLOSED.
When You're Not Quite Ready for Editing
Story coaching is the most effective on-ramp I know of to an edit-ready manuscript. Accelerate your ideas onto the page with short-term, high-impact story coaching. You'll absorb the storytelling and writing techniques to fully express your creative intentions while sharpening and strengthening your story and writing in the process.
STORY INCUBATOR COACHING
Two to four revelatory months of coaching to accelerate your story and writing toward an edit-ready manuscript. The insights and techniques you'll gain during coaching will serve you for the rest of your writing career.
The PLOT ACCELERATOR: Understand what makes a story work and how to apply those principles to your own manuscript. It's been called a developmental edit in a bottle.
The SCENE ACCELERATOR: How do you move from story outline and planning to scenes on the page? Take the mystery out of building effective scenes that propel the plot and characters to weave story.
The WRITING ACCELERATOR: Solve the most prevalent issues in your writing before you've woven them into the entire manuscript. We'll work one-on-one to untangle and polish your prose.

It's none of their business that you have to learn to write.

Let them think you were born that way.—Ernest Hemingway
---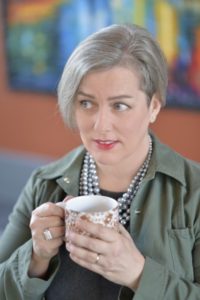 Thanks for reading all the way to the bottom. You rock.
Looking for an editor to accelerate your journey from new writer to emerging author? That editor could be me. Or maybe you want a story coach to steer you through story development and writing; I can help you with that, too.
If you're ready to accelerate your novel, let's work together.
---
Story coach, book coach, mentor, book editor, fiction editor, developmental editor, line editor, copyeditor, emerging author, mid-career writer, new author, new writer, developmental edit, manuscript critique, line edit