Everyone has an opinion about whether you should get professional editing before querying agents with your manuscript. There's the story about the agent who turned down the author once he found out someone else had edited the manuscript. There's the story about the agent who claims she no longer reads sloppy manuscripts because she gets so many clean ones.
The field seems to be split between old-school types searching for authors with relatively developed skills and newer agents who just want clean submissions. Both have the rationales to back up their opinions. Here's what you need to know.
Raw talent shouldn't equal raw material
The number of literary agents in the United States is minuscule compared with the deluge of manuscripts being pitched. We're talking about hundreds to thousands of manuscripts per agent or agency every single month. It can take weeks or months for a manuscript to make it past the slush pile readers, let alone to the desk of an actual agent.
Under these conditions, why wouldn't you leverage every advantage you could to make your story stand out? Agents have little to no incentive to pick up an author with mere potential if they can choose someone who's not only talented but can turn in a polished manuscript as well.
Recognizing raw talent is an agent's business, but that's no excuse for submitting raw material.
Recognizing raw talent is an agent's business, but that's no excuse for submitting raw material. Take responsibility for learning your craft. "An editor who can help you structure your story, develop characterization and voice, and iron out major problems could be a good idea, if you see yourself as an apprentice learning your writing craft," Sarah Davies of Greenhouse Literary told Adventures in YA Publishing. Then at some point down the line, Davies says, you'll gain the confidence to rely on your own skills rather than those of an editor.
Karen Grencik from Red Fox Literary agrees. "Newer authors who hire experienced editors definitely have a leg up over authors who are working alone or only with a critique group because the quality of their manuscripts is generally much better," she told Adventures in YA Publishing.
Agent Steve Laube writes, "Our agency consistently see proposals that are okay, but simply not written at a level that is needed to break into the market. Agents are not freelance editors so there is only so much we are willing to do to fix a project. I have said it this way, 'If I get something that is 90% ready, I can take it the rest of the way. But if it is only 80% ready I will kick it back to the writer with a rejection. We are looking for the best of the best.'"
Read more from another editor: Should a writer hire a freelance editor before submitting to an agent?
Reasons to hire an editor
Tuning your storycrafting sensibilities is probably one of the best reasons to get professional editing. "Once a writer has experienced the work of an editor who can make their work dramatically better, they often stick with that editor for as long as possible—it's an invaluable career relationship," says publishing industry guru Jane Friedman.
It's this very dynamic that defines my ideal editing clients. I'm all about coaching authors and helping them absorb new techniques. I'm not interested in squeezing stories through the editorial machinery and extruding products that feel more like ghostwriting than the author's original creation. Your time with me should deepen your understanding of what makes fiction tick and how to shape your story into a commercially viable novel.
Other reasons to get professional editing before you query and submit:
Your query is getting you in the door, but your pages aren't getting any bites.
The feedback you're getting from agents doesn't make sense to you or doesn't fit your vision for your story.
An agent has asked you for an R&R (revise and resubmit), but you're not sure how to successfully implement their suggestions.
One-on-one guidance from a professional doesn't come cheap. "Writers may sincerely seek professional help, but very few are willing to pay for it," notes Jane Friedman. "You probably will not receive a quality review on your entire manuscript—that will actually affect your chances of publication—for less than $1,000, unless it's line editing (copyediting, proofreading)."
So is that kind of money worth it? I'm flummoxed by the number of authors who don't think their writing is worth the investment. Serious hobbyists invest much more than the typical editing budget on equipment, supplies, classes, conventions, and events. Think of the serious recreational cyclist who buys a lightweight road bike, training gear, gloves, helmets, cleats, and accessories and then travels regularly to ride in cycling events (gas, hotels, and meals). Consider the fiber artist whose back room is filled with looms, spinning wheels, sewing machines and specialty machines, and a stash of fabric and fiber and thread and yarn and findings. Aren't your creative efforts worthy of development and support, too?
Is professional editing a selling point?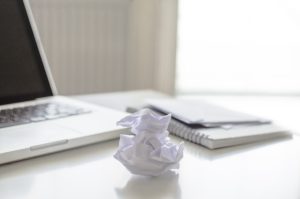 As much of a boon as professional editing and guidance may be to your creative development, it's not necessarily a selling point to agents. Some authors make a point of telling agents their manuscripts have been professionally edited, as if it were a selling point. It probably isn't.
While most manuscripts come out of an edit in a stronger state, many new authors tend to dig in their heels about major revisions. They may reject edits and recommendations without recognizing their importance to a salable novel. Technically speaking, the final result is professionally edited, but it doesn't reflect the spirit of the editor's work.
Agents know this. They also know that editorial skill and qualifications vary, especially among "editors" hired by penny-pinching newcomers. Given this status quo, you're not likely to get automatic brownie points from an agent for claiming to have a professionally edited manuscript.
And finally, although every agent welcomes a tight, clean manuscript, some agents and editors simply aren't inclined to sign an author who's had professional help. They want to know authors can return revision requests and write the big follow-up sequel under their own steam. This idea seems oddly punitive toward debut authors who choose to accelerate their development under the guidance of a professional rather than struggle through years of trial and error, but some agents do feel this way.
Get your foot in the door
It's always been notoriously difficult to get an agent's eyes on your query, let alone your manuscript. Because I've spent nearly three decades on both sides of the editorial desk—pitching stories to editors at some publications and serving as the gatekeeper at others—I get what makes the process work.
The road you choose for your manuscript will be different from what another author may need and feel comfortable with. My advice? Whatever feedback you can manage is most certainly better than none, whether that's peer workshopping, limited critique services, or comprehensive professional editing. Give yourself the advantage of preparation. Your competition most assuredly will.
---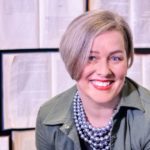 Understanding how stories work changes everything. I'll show you how to back up your creative instincts so your ideas hit home. It's time to accelerate your journey from aspiring writer to emerging author.
Ready to get serious about your book? Apply to work with me.
---