Success Stories: Authors on Lisa's Editing
---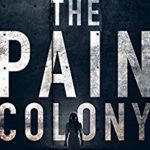 An enormous thank-you to Lisa Poisso, who not only provided a masterful editorial review and line edit but taught me the art and science of storytelling. … The critique was phenomenal. So much more than I ever expected.
… Your critique was amazing because you told me what aspect needed further development, and then provided me some suggestions. … This is so helpful because by this point I've boxed my story and closed it up so tight in my head I have a hard time reopening it for fresh ideas.—Shanon Hunt, The Pain Colony (psychological thriller)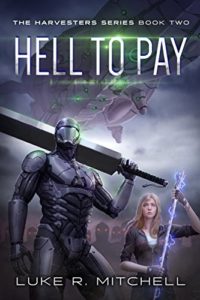 Lisa is undoubtedly some manner of sorceress when it comes to identifying and fixing the dissonance that can so easily creep between the story you thought you wanted to tell and the one that landed on the page. From big-picture development down to the line-by-line level, she's never failed to identify the weaknesses in my work and to help me build better, more compelling stories. With each project, she makes me a better writer.
So call her Mrs. Miyagi. And, while you're at it, probably book her to take your manuscript to the next level, too.—Luke R. Mitchell, The Harvester, The Enochian War, The Excalibur Knights Saga series (science fiction/adventure)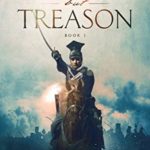 After working with Lisa over two years, I feel confident that I am now a skilled author. I love how she challenges me to be bold … She coaxes you until you tease a raw plot into a great story. When I look back at the first muddle I handed Lisa and see the awesome story it became under her guidance, it still humbles me.
Lisa's Plot Accelerator is an essential tool that saves an author months by ensuring he or she begins with a solid outline, character arc, motive, stakes, etc. It would be hard to work without her.—M.J. Twomey, Adventures of a Victorian Soldier series (historical fiction)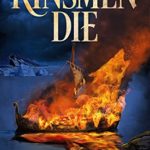 If you're on this page, you may well be in the final throes of deciding on an editor. You're in the right place. Lisa's a great choice and, for me, she was (and is) the right choice. I'm a first-time fantasy novelist. An indie. I made my decision to hire Lisa as my editor based in part on her blog. It answered a lot of questions I had about what types of editing services I'd benefit from and gave me some good insights into my writing journey.
Over the past year, Lisa's concise, clear edits helped me shape my first book into a much better product. She was respectful of my writing style while also providing concrete advice on how to improve it. Throughout the entire editing process, Lisa was accessible and enthusiastic about my book, met the deadlines she set, and even made room in her schedule to accommodate another short round of edits I needed at the last minute. I'm currently working with Lisa on her new Plot Accelerator service. The exercises are already helping me think much more critically about my second book, which Lisa will also be editing. Overall, I couldn't be happier.—Matt Bishop, And the Heavens Burn series (Norse & Viking fantasy)
I can't imagine what I would be missing had I worked with someone else.—J. Michael Jarvis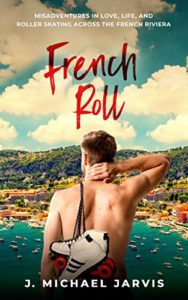 Lisa's 22-page editorial report was a deep dive into the story details, even after we had gone through the Plot Accelerator course. The report was detailed, accurate, and honest.
… I knew not to go with a discount editor. What I didn't know was how much more value I would get—even more than expected. I can't imagine what I would be missing had I worked with someone else.—J. Michael Jarvis, French Roll (memoir/adventure)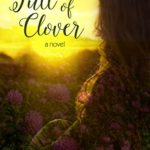 After years of scratching, I decided to get serious about my story and knew I needed an editor. Lisa's sample edit stood out from several other editors because it was obvious she had put effort into hearing my character's voice. Lisa helped me project a stronger and more compelling message in my spiritual fiction.
Through the entire process, she was patient while guiding me, challenging me, and supplying me with much-needed information to write and publish a story I'm proud of. I read that an editor's job is to make the author look brilliant. Accomplished!—E.R. Millott, Full of Clover (religious and inspirational)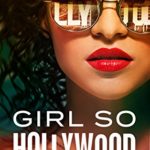 Lisa was able to make my manuscript and writing stronger without changing the integrity of the story. Working with her is like taking a master class in writing.—Tamara T. White, Girl So Hollywood (women's fiction)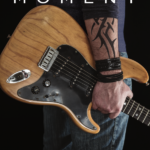 Once I decided that I would self-publish my book, I knew I would need to find a good editor. In real life, I'm the lifestyle editor at a daily newspaper. I would never consider publishing a book that hadn't been edited by a seasoned professional. I took recommendations from friends, both indie authors and those who are traditionally published. I did my homework and narrowed it down to three.
After exchanging numerous emails and asking dozens of questions, I kept going back to Lisa. It was absolutely the right decision. I learned so much during the process, and I am certain I'm a much better writer for having worked with her. I'm very proud of At This Moment, the first book in the Of Love and Madness series, and I'm looking forward to working with Lisa again on the second book, We All Fall Down.—Karen Cimms, Of Love and Madness series and The Calendar Girl duet (romance)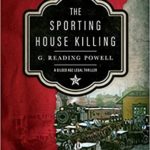 I'm a new fiction writer and didn't know many accepted conventions in fiction writing like formatting thoughts, paragraphing, scene and section breaks, and dialogue mechanics (all things that are second nature to you, but entirely new to me). … The edit was incredibly insightful. I appreciate the attention to detail and your commitment to take the time to do it right. I now see how much about writing I didn't know.
… I am so grateful for Lisa taking the time to teach. Her methods were often Socratic, causing me to think through difficult problems and find excellent solutions. Genius! What a valuable experience! —G. Reading Powell, Catfish Calloway for the Defense series (historical legal thrillers)
You are more than an editor and a book coach. You are a story whisperer, a teacher, a sensei, and I think you're awesome!—Emile Horne
Lisa's the real deal. Simply awesome. In the last six months, I have learned so much. And more than that, the voice inside my head has changed her tune. Now I hear "You're going to do this." . . . Before I invested in myself by hiring Lisa, I was a decent storyteller but I didn't understand that parts of that story were missing. She taught me about building a better book, about embracing the challenge of soaking up the advice and churning out words that draw people in. My books are landing on publisher's desks because I happened upon Lisa's name, and I listened. I will be forever grateful for her expertise.
… In the year that I've worked with you, my writing has improved tenfold. Your ability to deconstruct a story and remold it in its best possible form is a true talent, and I consider myself extremely fortunate to have found you. You are more than an editor and a book coach. You are a story whisperer, a teacher, a sensei, and I think you're awesome!—Emile Horne (romantic suspense, YA)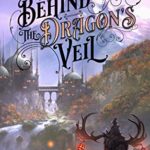 I appreciate that you don't waste time throwing in random compliments, and you only do so when it really surprises you. I love that you're not just line editing; you're a story guru, and you're very honest with the condition of the manuscript. … I'm so glad I found you!—Christina Jolly, Behind the Dragon's Veil (steampunk/fantasy)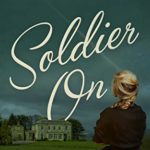 [The most valuable aspect of this edit is] knowing that my efforts, the good and not so good, are acknowledged. Honest feedback is invaluable. Lisa has a way of letting you know there's more work to do while being incredibly supportive. She is a true coach, cheering on my breakthroughs and supporting my struggles with advice and encouragement. I can count on her to give me guidance in all aspects of fiction writing. I'm fortunate to work with such an intuitive and dedicated editor.—Erica Nyden, Soldier On (historical romance)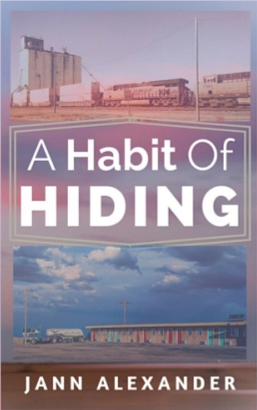 I had a high degree of comfort with [Lisa's] approach, as evidenced in her sample edit. Her website was clean and clear, just like her sample edit, and she blogged about topics that offered me value. She inquired about my publishing route—indie or traditional—before estimating the job. Her package included edits conforming to Chicago style and formatting my final manuscript to industry standards in Word. Her references—authors she worked with—checked out, and they gave me positive feedback. She shared interesting info on her blog, and was clever on Twitter—not a requirement, but certainly a bonus!—Jann Alexander, A Habit of Hiding (literary fiction)
Read more from this client on finding the right editor:
I deeply appreciated each positive observation and attaboy in the reports and manuscripts. Those especially help to reinforce desired and appealing writing techniques and context.—Todd Thorne, Maelstrom Rising (thriller)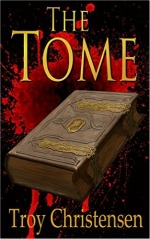 As a self-published author, I was under the opinion that I could edit my own work. I have since learned that is the biggest mistake any author can make. You need a great and wonderful editor to enhance and embolden the story; I found that with Lisa. Having worked with other "editors," I found most to simply want to correct my often poor grammar or incorrect word choice, but Lisa also looks at the whole story, offering suggestions outside of the simple fixes.
You don't get many second or third chances, so make your first novel explode across Amazon, Smashwords, Kobo, and other digital storefronts. Don't go cheap on an editor or a book cover designer. You will spend tight budget well allowing Lisa to go over your novel.—Troy Christensen, The Tome (horror)
Lisa is a top-notch editor and a pleasure to work with. She's a great communicator, and works on time and on budget. I would use her again in a heartbeat; what's more, I refer other writers to her on a regular basis.—Scott Wyatt, Thompson Road (literary fiction)
She wants your book to be the best it can be. … She totally understood that this novel is my baby, my first baby, and when we disagreed, which we did a couple of times, we worked together to find a good solution that we were both happy with. I like that in a co-worker, and that's what our working relationship felt like. We worked together to make my book better.—Sara Stark, An Untold Want (literary fiction)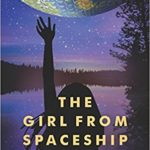 Lisa Poisso turned out to be the perfect editor for me. She understood immediately what I was trying to do, which was to craft a story that would recapture the ideas of a late American genius. … She is the best investment I ever made in myself as a writer, and in my book, which is getting some good early reviews. I could not have done it without her.—Patricia Ravasio, The Girl From Spaceship Earth (biography/memoir, social activism)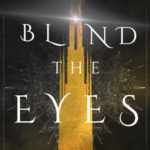 I did a great deal of research when I set out to hire an editor. Lisa stood out from the crowd for the remarkable clarity of her service offerings, including a detailed, structured and process-oriented approach to every stage of editing. I had a background in corporate business and knew I needed help navigating the strategic next steps to take my manuscript from a good idea (and an impressionistic literary disaster of a manuscript) to a career-building quality product I could be proud of. Lisa helped me get there.
Exceptional professionalism and dedication to focused structure infuse everything Lisa does. She provided meticulous and insightful guidance through every step of my project, challenging me to craft a better book, equipping me with the tools to get there and giving me the confidence to keep reaching for better. Couldn't have asked for a better guide on my path to publication.—K.A. Wiggins, Blind the Eyes (YA)
She polished my work, just as I had requested, while maintaining my voice. I also appreciate her excitement when taking in projects and I really felt that she tried to bring out the best in my book and sought to ultimately make me a better writer. I'll definitely be working with her in the future and recommend her services to any writer who are seeking a great editor.—Rayyan Dabbous, Bad Men (thriller)
I edit and evaluate manuscripts for both individual authors and publishers. 

I could be your editor, too.
I work only with writers I believe I can help reach specific writing, editing, and publishing goals. A complimentary assessment helps us both determine what you and your book need. Interested in exploring the possibilities? Let's talk about working together on your book.

Success Stories: Authors on Story Coaching With Lisa
---
Lisa is an incredible coach and editor. Thanks to her Story Incubator, I was able to understand the workings of my story structure, its strength and weaknesses, and could make changes with confidence. Her developmental edit took things a step further, diving deep into and providing specific recommendations and ideas on how to improve the story flow. In short, Lisa's instruction and guidance have shaved months, maybe years, off of my effort to improve my writing.—B.R. Keid, Intrusion Protocol (sci-fi)
Our back-and-forth dialogue for each unit really pushed me to sharpen up areas that I hadn't worked out before. Each week built on the last week nicely. Our phone calls were incredibly helpful to me. She has the experience, confidence, and nurturing touch to help any fiction writer. The coaching experience with her was even better than I expected!—Kevin Hwang, (project forthcoming)
Lisa is a brilliant and rigorous and highly engaged coach. Along with helping me get from stuck to unstuck, she expanded my sense of what I was capable of doing. I highly recommend her, especially to first-time novelists.—Hillary Rettig (novel forthcoming)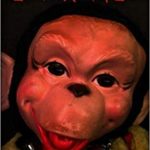 Lisa is the ideal coach. She critiques diplomatically, no harshness whatsoever. We're all social creatures. How things are said affects us as much as what is said. … As a coach myself, so I'm picky about presentation. Not only did you do a bang-up job editing, you taught me a little about business and the art of coaching!—Jeff Wade, Dread (horror), The Good Father (thriller)
I spent the last year (with a few months off in the middle) really reflecting on all your advice. The best advice? Freaking read. You weren't kidding when you said I should read more. Those books (the good and the bad) totally made things click and I went back through all of my notes from our previous conversations. … Right around book 3 in the urban fantasy(ish) realm, I started undoing my own story. All the things you said I needed to let go were suddenly soooo easy to drop. They didn't fit anymore. They didn't make sense. … And I also began reading with a more critical eye. It's been so cool.
Suddenly things started to make sense. I didn't write anything. Instead, I started planning and building the foundation. Then, only after four months of planning, I started the scene map you provided. That thing is awesome–it basically tells you where the holes are. You have no idea how thankful I am for your help.—Parrissa Eyorokon (release forthcoming)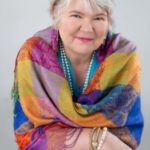 Well worth the time and effort to spend going through the Accelerator to make my book the best it can be. Glad I did it before I started the writing process. Highly recommend it to authors as one of the best investments you can make in your writing career.—Vikki Walton
Overall I enjoyed the process and it was of great value. This course was hard work and definitely forced my brain to pay attention to detail. … For a new writer who doesn't know the marketplace and expectations of genre, this is a great way to learn. Also really good for breaking down story structure. Lisa hits all the main points of constructing a good story with great characters.—Anna Celotto (project forthcoming)
Lisa's Plot Accelerator really helped me to develop my story in a way I would not have been able to on my own. At first I didn't know what to expect and I didn't quite understand what a Plot Accelerator is. I was like, "OK, whatever … Just help me, please!" More importantly, I didn't realize I didn't really have a workable story. Now I do, and I feel a thousand times closer to being a new author than I did before. I'm going to finish this novel. Yes, I am!—Renee Mizrahi (project forthcoming)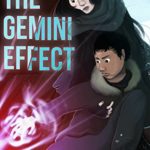 I love how you've distilled all these approaches … into a practical guide. Your material takes it from theory to practice. Brilliant!—Scott Jarol, The Gemini Effect (middle-grade SFF)
The resources are like the tires on a car (the foundation), the opportunity to apply what they teach is like the engine (which makes it start), but your feedback and questions are the steering wheel that keeps it on the road.—Jennifer Goodwin (project forthcoming)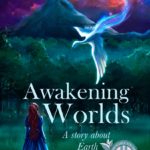 I spent six years writing my novel before deciding to look for an editor. I'm not ashamed to admit that I overindulged myself in the creative process. What writer isn't guilty of this? I think this is an important part of a writer's development, especially in writing a first novel. Overindulgence in the creative process is a good thing because we learn to write by writing (and reading, of course).
There came a point when I knew I needed the help of a professional editor to tame my writing and to help me tailor my book to a specific reader. I had no plot, deficient character motivation, and little conflict—three essential elements of a commercial novel. I will always remember, Lisa told me I had a 'manuscript-length discussion of theme' . . . all the icing and decoration but no cake! I needed to crack some more eggs. She has a great sense of humour, too! Now I can't imagine working with another editor.
We worked on two manuscript evaluations, a line and copy edit and she provided me all the hours writing coaching I needed in order to finish my book. I'm so pleased with Lisa's editing services and the support I received from her. I really felt I was being pushed in the right direction from start to finish. Thank you, Lisa!—J. C. Thomas, Awakening Worlds (literary fiction/magical realism)
There is an overload of material out in the universe on writing, and the Plot Accelerator helped crystallize the parts I needed to move ahead. I felt a sense of accomplishment each week and overall, I'm very aware of how my novel is progressing. It is still working!—Norty Cohen (project forthcoming)
Working with Lisa is one of the best writing decisions I've made. Lisa's great at pinpointing areas that need improvement, areas that work. She says things in several different ways so I can pick ones that make sense to me (and maybe come back to the others later). … Excellent in all—response time, professionalism, willingness to provide some individualized approaches. … As a fiction-writer-in-training, I find her comments to be like a mini-course in creative writing. She's also straightforward, efficient, and professional. Great investment on my part!—Nancy K. Napier (project forthcoming)

I could be your coach, too.
I work only with writers I believe I can help reach specific writing, editing, and publishing goals. A complimentary assessment helps us both determine what you and your book need. Interested in exploring the possibilities? Let's talk about working together on your book.

References & Recommendations: Nonfiction Editing
---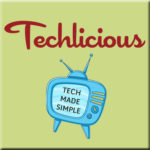 On a technical level, I am always confident when giving her an assignment. She can handle a wide variety of topics with ease, and she works quickly and accurately—a real pro. She also understands how long assignments will take and always meets her deadlines. I'd highly recommend her to anyone looking for an editor or copy editor.—Suzanne Kantra, founder, Techlicious
Lisa is by far the best copyeditor I have ever worked with. Her knowledge of the craft ranges far beyond basic AP Style to the point where I can honestly say that my every interaction with her was a learning experience. She is a veritable encyclopedia of copywriting and editing knowledge, an exceptional writer in her own right, and one of the most task- and detail-oriented people I know. Basically, if you're looking for someone to elevate the quality of your editorial, you won't find any better than Lisa.—Randy Nelson, associate editor, Tecca
I trust her edits of my words more than I trust myself to write them.—Adam Holisky, managing editor, WoW Insider 
Lisa's many talents as a writer, journalist, editor, and copy editor combined with her extensive experience across print and online media make her a formidable asset to any publishing team—but it's her infectiously positive attitude and aggressive attention to detail that truly put her at the top of her game. She always meets impossible deadlines with aplomb and will quickly make you thrilled to have her as a member of any content project.—Barb Dybwad, director of new business development, Engadget/Joystiq/TUAW
Lisa is the epitome of a great copyeditor: precise, prompt, and considerate in her feedback. Nothing slips through the cracks when Lisa is on the case. I've never come across a better copy editor, and I doubt I will.—Micah Singleton, associate editor, Tecca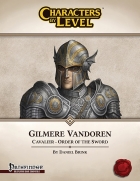 [Lisa is] friendly, professional, answers questions quickly, and met all my editing deadlines. I will definitely be using her services in the future.—Dan Brink, author of Characters-By-Level: Gilmere Vandoren, Cavalier – Order of the Sword (RPG gaming aid, Rabid Hamster Workshop)
---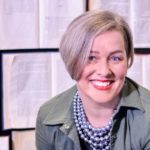 Want a success story like this of your own? I could be your editor and coach, too.
If you're ready to accelerate your novel, let's work together.
---
testimonials, success stories, references, recommendations, satisfied clients, Plot Accelerator, Scene Accelerator, book coach, editor, developmental editing, story editing, line editing