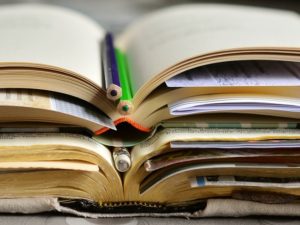 If you don't have the time to read, you don't have the time (or the tools) to write. Simple as that.—Stephen King
Did you hear the one about the songwriter who doesn't listen to music? She doesn't want her creativity to be tainted by another musician's sound. On the rare occasions when she makes an exception, she never listens to anything written after 1970, because nothing else resonates like the music she grew up with—her parent's music.
If this sounds a bit daft, consider writers who don't read. These aspiring novelists haven't picked up a book in years because they don't want their voices to be diluted by another author's (if only getting genius to rub off were so easy) or because nothing can compare to the books they read twenty years ago (and the reactions and insights that apparently haven't changed over two decades).
If a novelist who doesn't read books sounds somewhat preposterous to you too, fellow book lover, scoot over here. Let's talk about reading.
Why novelists should read prolifically
I'm not quite sure why people who don't read imagine that they'd like to write a book. If I succeed at nothing else as an editor and writing coach, I hope that I inspire non-reading clients to pick up a book and see what they've been missing.
It's all very romantic to claim that novelists are creative spirits with no taste for the stiff, unsubtle business of publishing. But whether you're hoping to attract interest from an agent or you plan to self-publish, you're not going to get very far if you're clueless about the worlds of books, writing, and publishing.
Consider too the idea of developing fluency in your craft—fluency in storytelling and writing. You'll have to reach outside your own sphere to learn going on in the outside world, learn how other authors write and how other readers think. That kind of fluency comes from reading.
Read more: More reasons novelists should be reading 
It turns out that aspiring authors aren't the only ones struggling to come to grips with keeping up. Self-taught scientists, too, find themselves at a disadvantage when they don't do the reading. "My clients know so little about current research in physics, they aren't even aware they're in a foreign country," writes Sabine Hossenfelder. "They have no clue how far they are from making themselves understood. Their ideas aren't bad; they are raw versions of ideas that underlie established research programmes. But those who seek my advice lack the mathematical background to build anything interesting on their intuitions."
Read more: Author's Reading List: Recommended craft titles for fiction writers 
These books provide a gentle, author-friendly introduction to story structure and the conventions of narrative technique for fiction. You won't find any stiff, unforgiving systems or stuffy, academic approaches on this author's reading list. I update my recommendations frequently based on the ideas that are resonating with my clients. These are my current favorite craft titles.
Read more: 10 kinds of books authors should be reading right now 
Do you know what's hot in your genre right now? What are fans reading more of? What are they reading less of? Should you be reading the classics, today's bestsellers, only prize-winning titles, or something else?
Stretch goals to stretch your writer's mind
Reading "the hard stuff" isn't the only way to grow as a reader and a writer (although it's undeniably an effective avenue).
Read across all genres. It goes without saying that should you know what's going on in the genre you write. But you'll find fertile creative soil outside your favorite, well-worn tracks too. Sample a genre you've never tried. Read the classics with a critical eye. Do they stand the test of time, or do they read like a musty museum piece?
Re-read. Re-reading helps you move beyond the immediacy of story to the structure of the words and the story. Re-reading helps you figure out what makes a novel tick. Especially if you've made a few trips around the sun since you read that book back in college, it could be time for another try to see how your perspectives have evolved.
Enrich your vocabulary. A larger, richer vocabulary allows you to write with precision rather than a scattershot strategy. Knowing the right word means being able to say exactly what you mean, rather than hoping readers will understand what you hope to imply.
How to be a more effective reader
How you read is as important as what you read. To see books through a reader's eyes, read like a reader—relax and go with the flow. But to learn new writing techniques and absorb new ways of connecting the literary dots, you must read on a deeper level.
If reading a book sounds like the best way to learn more about how analyze and benefit from what you read, try How to Read Literature Like a Professor and How to Read Novels Like a Professor, both by Thomas C. Foster. You'll pick up the literary structures and techniques to watch for in novels. I'm not as fond of Francine Prose's Reading Like a Writer, which prioritizes older styles of writing in terms of literary quality—fine if you're studying the history of literature, but not such a good fit if you're into contemporary fiction.
If you're a prolific reader, you should own an e-reader (or at least have the Kindle app on your phone or tablet). That's not to say that you should prioritize e-readers over paper books; each medium provides different advantages and tools for readers. For example, I adore the more comprehensive dictionary for my Kindle that shows me more words, better examples, and more etymological information for words I'm learning. On the other hand, nothing beats highlighting, flagging, and annotating a paper book.
Do you have trouble remembering the books you read? You probably associate note-taking with textbooks and classes, but you can enrich your experience of fiction the same way. You'll be surprised how much inspiration you can preserve for your own work and how much richer your recall of what you read will become with these techniques.
Bring the bookworm mentality to your nest and your life when you prepare yourself for reading. It's a lifestyle.
How to find new books
The best way to discover new books is a trip to the library. Flipping through a book quickly gives you a feel for how a book will click with your reading tastes and goals.
GoodReads can steer you to intriguing choices via the interests you select, the books you've already read, what your GoodReads friends are reading, and a huge collection of book lists for just about any type of book and author you can think of. GoodReads makes it easy to keep track of what you read. Challenge yourself with a yearly reading goal and track your progress.
BookRiot is a book blog that will keep you up to date not only on books but publishing and book tech news.
My newest favorite reading tool is Libby, an app that makes it easy to browse, borrow, and reserve ebooks and audiobooks from your local library. It's colorful, bright, and reader-friendly, and reading or listening to substantial samples is easy.
Here's a list of websites and apps to help you find your next book Here's a list of websites to help you figure out what to read next.
---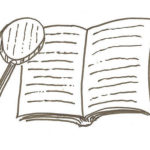 Let's make your book a book other authors will want to read. Looking for an editor or writing coach? That editor could be me. Email me and let's talk about your novel.