What if everything in the world went right for your book, and now you may actually have a writing career? The thing that many emerging authors neglect to plan for is what happens after they've typed "The End." That's where the process of writing a novel ends and the process of being a novelist begins.
I'm a big fan of Malcolm Gladwell's notion that it takes about 10,000 hours of deliberate practice to achieve mastery of a skill or field of endeavor. It's fairly evident that this applies first and foremost to your writing itself. The only way to ratchet up your experience level is by writing more manuscripts, whether they go on to publication or not.
But that's still just the beginning. Are you working off vague ideas about how publishing works, or do you know what to expect from a typical contract today? Are you becoming an expert in your genre by reading widely? Can you apply basic story structure to your own story to create a novel that will sell? Do you understand how contemporary authors are getting their books noticed, published, and read?
The hardest part of breaking into anything new is that you're not even aware of what you don't yet know. So dig in. The list below is by no means a comprehensive plan of self-education, but these ideas will certainly help you spot some of the things you'll want to learn and explore as an emerging novelist.
Launch your own career development
1. Your skill with words is the foundation of your career as a writer. Explore affordable ways to learn to be a better writer.
2. Master your craft by studying the structure and technique of storytelling and writing.
The hardest part of breaking into anything new is that you're not even aware of what you don't yet know.
3. Nurture a growth mindset that will help you develop your craft and grow as a professional.
4. Have you set concrete publishing goals? You'll get the most from your editing experience if you've already come to grips with the self-publishing vs. traditional publishing decision and explored the pros and cons of various ways to get published. If you're assuming "I'll look for an agent and then fall back on self-publishing if nobody seems interested," you're still muddling around in the middle. You should come into the process fully committed to go the distance in the route you've chosen. Compare the options to make the right decision for your own goals.
5. Start learning about the publishing decisions you'll face down the road: how to write a query that will get your book signed, what tasks you'll be responsible for if you self-publish your book, what to expect from marketing and promotion, and more.
6. Learn to read like a novelist. Get to know the marketplace. Get to know your competition.
7. Don't get stuck. When you're new at everything, it's easy to get sucked into an endless feedback loop. Follow the publication process, do the best you can at each step along the way—and keep moving.
8. Learn how to write a brilliant synopsis that will help you not only while you're still writing your book but afterwards when you're trying to sell it.
9. One of the most wasteful mistakes you can make is pushing forward into editing, querying, or self-publishing with an inadequately revised manuscript. Effective self-revision is so much more than searching for typos and misplaced commas. Learn how to effectively revise your manuscript before you jump ahead.
10. If you're uncertain your manuscript has what it takes, don't fling yourself into an expensive, comprehensive edit. Book a manuscript critique or smaller service designed to reveal your book's strengths and weaknesses. Services such as my Plot Accelerator and Mini Edit help you shorten the initial learning curve and manage your first steps in a more affordable way.
11. You want more than just your friends and family to read your book, don't you? Step out of your comfort zone and get real feedback from real readers.
12. Publishing means learning to pitch and sell your creation in a industry based on other people's opinions of your work. Learn how to handle feedback and passes like a pro.
---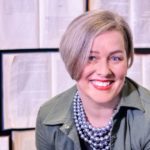 Understanding how stories work changes everything. I'll show you how to back up your creative instincts so your ideas hit home. It's time to accelerate your journey from aspiring writer to emerging author.
Ready to get serious about your book? Apply to work with me.
---