It's actually happening: You've hired a professional editor and it's time to send off the manuscript. Congratulations!
Now it's business time. What should you expect from the editing process? Are there contracts? Deadlines? When should you expect to make payments, and how much? How long will editing take? Will the editor check the grammar of the Spanish dialogue? Is your file format compatible?
So many questions—but I'll help you ease into the water. Every editor does business a little differently, so ask your editor about these common expectations and practices before agreeing to any work. Read my checklist of advice at Writers Helping Writers:
Related: When are you ready for professional editing?
Related: What to tell a prospective editor about your book
Related: The Author's Guide to Finding & Hiring an Editor
---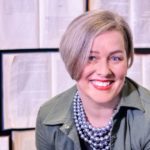 Want more advice like this? Sign up and get Baker's Dozen, 13 things for your writing, fresh out of the editorial oven every month. If you're looking for an editor to accelerate your journey from new writer to emerging author, that editor could be me. Let's work together.
---