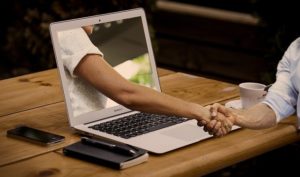 In an age when anyone can hang out a shingle on the internet as a fiction editor, sniffing out the best places to find an editor falls to authors.
"I've been a bookworm all my life," a prospective editor may exclaim. Or "I understand writing because I've written a novel." But claims like these are no guarantee that someone has the experience and savoir faire to turn a raw manuscript into a professional-quality product.
Yet especially if you're a new author, you may not be familiar enough with publishing industry standards, expectations, and practices to recognize which candidates you're considering also know their stuff. The solution: When you're looking for a professional editor, look in the places where top professional editors list their services. Here are the best places to find a qualified professional editor.
Do you really need a professional?
Someone who's not a professional editor won't even be aware of the things about editing they don't know.
New authors sometimes ask why they can't simply have their book edited by a bevy of beta readers, a friend who's a freelance writer, or a retired English teacher who moonlights as an editor. You could—but you wouldn't be getting the depth of experience and editorial standards you'd get from a full-time professional.
Your manuscript helper may be great at grammar and spelling, but professional editors spend every day neck-deep in the intricacies of publishing fiction. They're so immersed in words they practically slosh with each sweep of the mouse: emerging style and usage trends, genre conventions and trends, e-publishing processes and standards, book marketing and sales news, changing fiction conventions, typographical issues, and more. Someone who's not a professional editor—even an established author—wouldn't even be aware of the things about editing fiction that they don't know.
The best places to find an editor
A good old internet search can get you off to a solid start, but an association of professional editors will elevate your results. Professional associations offer directories where you can search for editors who specialize in your genre or topic and post free listings on job boards to pinpoint just the type of editor you're looking for.
It's true: You could luck out and find a talented editor on Facebook or Goodreads. You might discover someone on a service like Fiverr or Reedsy. But choosing an editor affiliated with a professional group gives you at least some assurance of exposure to professional training, standards, and business practices. And working directly with your editor rather than funneling through a booking service means no middleman upcharging the service or hijacking communications between you and your editor.
These organizations make solid starting places to find professional editors. It's usually best to choose an editor who edits in the style of English where you'll be publishing primarily or first.
How to vet professional qualifications
To build your short list of candidates, start with a foundation of training and experience. Unfortunately, few professional certifications or training programs exist for editors, and standards vary widely. Excellent editors do exist who have no directly related training or background. It's up to you to find the right the balance between formal training and work experience.
Unless you have a personal recommendation, sniff out baseline qualifications by looking at higher education, certifications, and professional experience. You're not necessarily looking for the person with the most of every single element. Like any professional, more experienced editors generally charge more than new editors—but you get what you pay for.
My philosophy is that you're not paying an editor to simply apply rules to your writing; you're paying for my professional judgment and ability to show you how to apply the rules in ways that support your creative intentions, your publishing goals, your writing voice, and your story. I hold degrees in journalism and fine arts and have more than thirty years of experience working with developing journalists, content writers, bloggers, and now novelists too, which gives me a lot of handholds for approaching a novel. I suggest that prospective clients who are considering my services visit my website to see my services and rates, review my professional background, and look over some past projects and satisfied clients.
These questions should help you establish enough details to whittle down the potential choices.
Does the editor have a college degree in English, journalism, or a related field? Have they earned an editing certificate? Have they undertaken recent continuing education in their field?
Do they belong to any professional organizations? Do they hold any certifications, or have they attended conferences or continuing education courses from professional groups?
Are they active with professional discussion groups online to consult with other editors and keep up with current trends and issues?
Does their a website or directory profile list their qualifications? Are their listings professional, well written, and error-free?
Can you look through testimonials or a portfolio to see a selection of books they've worked on and what kind of comments clients make about them and their work?
How long have they been editing? Do they have experience editing in your genre?
You may wonder if it's important to find an editor with experience working for a publishing house. This is often a case of comparing apples to oranges. Freelance copyeditors who work with publishing houses edit under specific guidelines and constraints. They're almost guaranteed to be seasoned, top-notch copyeditors, but they may not have experience helping authors get under the hood with line editing or developmental editing. Look for editors who do what you need, not editors who do what a publishing house needs.
It's also important to know what types of editing and genres an editor specializes in. Most editors can do a respectable job with many types of projects. But your epic fantasy is probably better off in the hands of an editor who'll recognize when your one of your monsters encroaches on intellectual property from Dungeons & Dragons, and your middle-grade fiction could use an editor who can help you recognize what keeps a not-quite-dedicated reader turning pages. Ask prospective editors about their specialties and what they enjoy editing and reading themselves.
Finding the right editor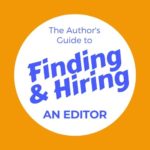 Your editor is more than a nameless someone who checks your work. The qualities you'd like in an editor may be entirely different from the things your critique partner looks for. Maybe you need help shoring up the soft spots in your story. Maybe you need a coach to keep you moving forward each month and get your manuscript over the finish line. Perhaps you're seeking turnkey project management for a self-published title.
The Author's Guide to Finding and Hiring an Editor guides you in more detail through finding and hiring the right editor or book coach for your novel.
---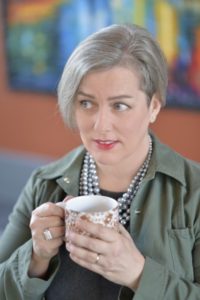 Want more advice like this? Sign up and get Baker's Dozen, 13 things for your writing, fresh out of the editorial oven every month. 
If you're looking for an editor to accelerate your journey from new writer to emerging author, that editor could be me. Let's work together: short-term coaching for story development, long-term coaching for honing your writing, or story or line editing (my editing specialties). Let's talk.
---