Updated for 2020: Best books for writers of fiction
It's been a stressful year to try to write a novel. It feels easier for many authors to step back from their own pages and reframe their thinking.
How do experienced authors go about developing a concept into a novel? What are turning points and what do for your story? How can you make the revision process more productive and less painful? And how can you keep making progress on your own book during such turbulent times?
I've curated a new, shorter list of the best books about writing, so you can find what you need and get back to your manuscript. These books seem to pack the most punch for many of my clients, opening doors to new techniques and insights about writing novels.
Story concept
Plotting and story structure
Story development
Revision
Writing and narrative technique
Reference
The writing life
I prescribe reading from a much longer list for my own clients, putting a fine point on resources that will resonate with authors' individual work styles, genre focus, and writing needs. By contrast, this list is short—a lean, mean list designed to get you off to a solid start and get back to writing.
GO TO MY NEW PAGE: New for 2020: Best Books for Writers
---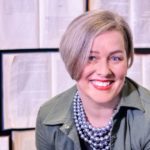 Want more advice like this? Sign up and get Baker's Dozen, 13 things for your writing, fresh out of the editorial oven every month. 
If you're looking for an editor to accelerate your journey from new writer to emerging author, that editor could be me. Let's work together: short-term coaching for story development, long-term coaching for honing your writing, or story or line editing (my editing specialties). Let's talk.
---