Do you get sucked into spending more time reading about writing fiction than actually doing it? I've just updated my short list of the best books on writing, so you can level up and take the techniques back to your manuscript.
One of my favorite ways to help writers is recommending books that will help them develop their individual strengths and weaknesses, and I prescribe from a fairly long list. By contrast, this tightly curated list is brief by intent—a lean, mean collection designed to catapult you back into writing.
This is potent stuff—my top picks:
The book I recommend that every fiction author own
Story development
Plotting and story structure
Writing and narrative technique
Revision
Reference
The writing life
These are the books I turn to again and again when shepherding new novelists along the road:
Must-have books on writing fiction
Go straight to the link in the line above to see the full list.
---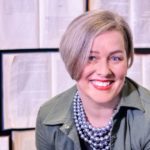 Want more advice like this? Sign up and get Baker's Dozen, 13 things for your writing, fresh out of the editorial oven every month. 
If you're looking for an editor to accelerate your journey from new writer to emerging author, that editor could be me. Let's work together.
---